I'm a lover of Italian cooking and Italian restaurants.
So during my holidays in French Riviera (Nice, Cannes, Monaco…), I like to test a lot of Italian restaurant.
I propose you my personal selection of best Italian restaurants in Nice in 2023 !
— Louise
PS : don't hesitate to comment your best italian restaurants in Nice !
Read Also : Where Is Provence ?
13 Best Italian Restaurant In Nice (My 2023 Selection)
And here is my personal selection of the 13 best Italian restaurant in Nice (France):
13. La Locanda – 4.5 / 5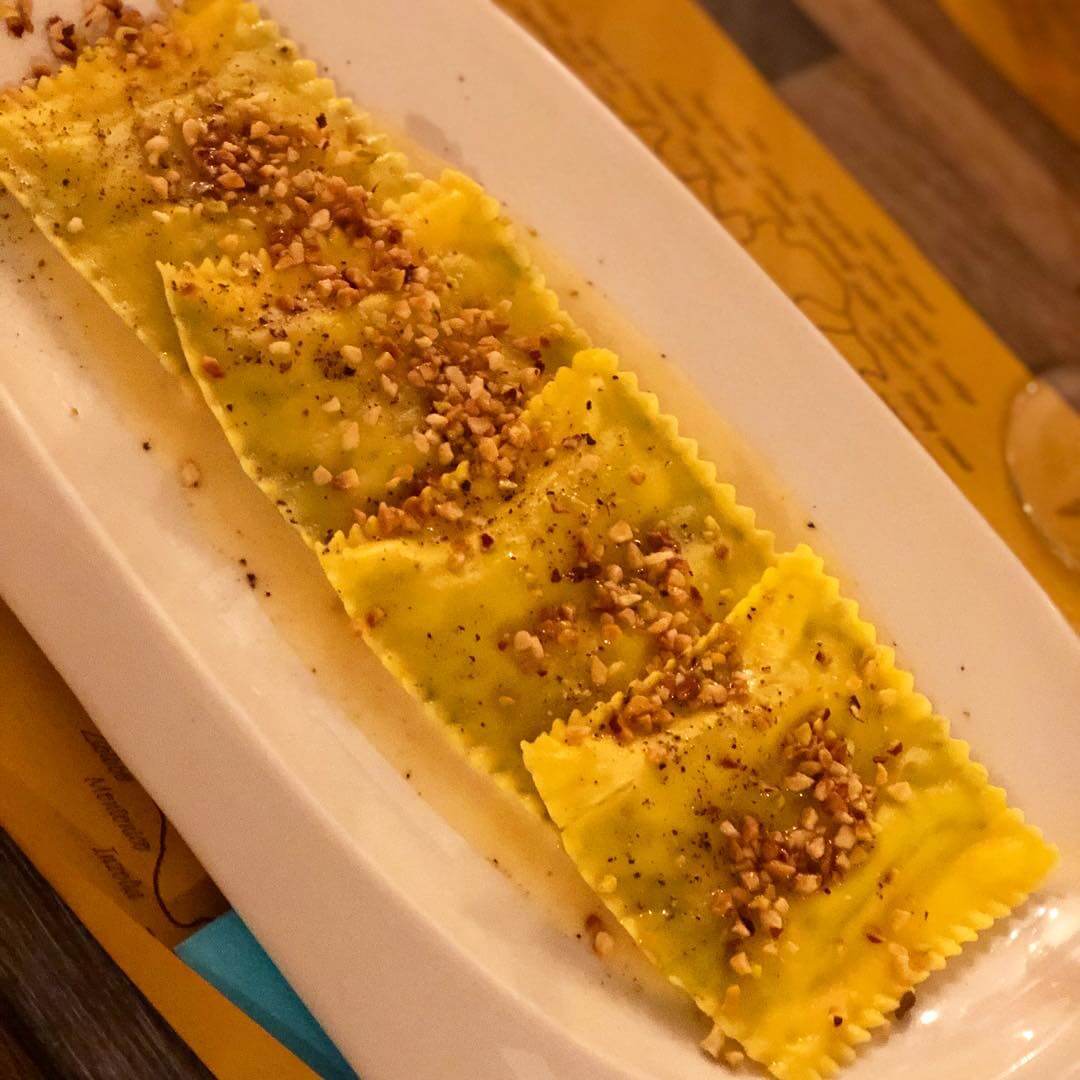 La Locanda in Nice is an unforgettable experience with excellent Italian cuisine, a welcoming atmosphere, and friendly staff. The homemade dishes, such as the risotto and antipasto, are delicious. The restaurant is beautifully decorated and provides a relaxing and off-the-beaten-path dining experience. Experienced slow service and an overlooked order.

Louise
12. Il Vicoletto – 4.5 / 5
A charming Italian restaurant in Nice that consistently delivers amazing food and excellent service. Delicious dishes, generous portions, and friendly staff. The cozy atmosphere and impressive wine selection add to the overall dining experience. Slow service but highly recommend for its authentic Italian cuisine and enjoyable ambiance.

Louise
11. Geppetto 9 Rue Chauvain nice – 4.6 / 5
Amazing dining experience with exceptional Italian food, friendly and funny staff, and a delightful atmosphere. The service surpasses expectations, making guests feel like part of the family. Delicious food, large portions, and welcoming ambiance. A must-visit in Nice for a memorable meal.

Louise
Top 10 Best Italian Restaurants In Nice (France)
Here is my personal selection of 10 best italian restaurants in Nice :
10. Casa Leya – Vieux Nice – 4.6 / 5
Situed in old town, Casa Leya offers generous portions and good seating. While the food and service were enjoyable, there were other places with more unique dishes and exceptional hospitality. The seaside location, attentive service, and delicious dishes impressed us. Service fell short in some instances.

Louise
9. Le terre del sud – 4.6 / 5
I highly recommend this pleasant and atmospheric Italian restaurant in Nice. The food is delicious, with excellent seafood, pasta, and desserts. The service is friendly and professional, and the atmosphere is intimate. The prices are reasonable, and the wine selection is great. Highly recommended dining experience.

Louise
8. Restaurant il Paesello – 4.6 / 5
Superb Italian restaurant in Nice ! The food is delicious, with generous and flavorful dishes. The service is excellent, with friendly and attentive staff. The restaurant respects its customers, using fresh ingredients and offering impeccable service. It's a family-run establishment where you can taste the passion for authentic cuisine. Bravo and keep up the good work!

Louise
7. ILLIA PASTA – 4.6 / 5
An exceptional dining experience with its high-quality and authentic Italian cuisine. Delicious pasta dishes, such as the pesto, carbonara, and ratatouille, served in charming clay pots. The friendly and attentive staff provide excellent service, adding to the overall enjoyment of the meal. Despite limited availability and occasional waiting times, a must-visit for pasta lovers in Nice's old town.

Louise
6. Cose Cosi – 4.6 / 5
Homemade Italian food with friendly service. The cozy, romantic atmosphere and tucked-away location away from tourist traps contribute to its charm. Dishes like salmon tartare, personalized pasta with truffles, rigatoni with beans and smoked salmon, and linguine scallops receive high praise. Highly recommended for an authentic dining experience in Nice.

Louise
5. La Casa di Giulia (Casa di Giorgio) – 4.7 / 5
Simplicity, authenticity, and delicious food. Guests appreciate the friendly and accommodating service, large portions, and flavorful dishes. A great dining option in Nice.

Louise
4. La Cucina – 4.7 / 5
Exceptional food, warm atmosphere, and attentive service. Delicious and inventive dishes, such as the lamb, duck, and truffle cream pasta. Despite potential wait times, the dining experience is memorable and must-visit gem in Nice.

Louise
3. Da ANDREA – Cucina Italiana – 4.8 / 5
Exceptional Italian food, friendly service, and cozy atmosphere. The truffle dishes, fresh ingredients, and homemade flavors stand out. Attentive staff and delicious food. Reservations are recommended.

Louise
2. Primo Amore by Pappagallo – 4.8 / 5
Amazing Italian restaurant in Nice. The owners are charming, friendly, and provide excellent service. The food is delicious, with amazing pasta and the best tiramisu. The atmosphere is beautiful, and the staff is helpful. It's a must-visit place with fresh ingredients and great wines.

Louise
1. PURO ITALIANO VERO – 4.9 / 5
Food is delicious, with standout dishes like the mouthwatering Bufala pizza and truffled gnocchi. The owners are passionate and friendly, providing excellent service. The atmosphere is cozy and the homemade cuisine is top-notch. It's a must-visit place for authentic Italian food in a warm and welcoming setting.

Louise
---
Enjoy !
---
---
You also ask about Italian restaurants in Nice :
Why are there so many Italian restaurants in Nice?
Nice have so many Italian restaurants because Nice has a rich history and relationship with Italy.
The city was part of the House of Savoy, which became the Kingdom of Piedmont-Sardinia, which became part of Italy.
This historical connection could be one reason why there are many Italian restaurants in Nice.
---
Visiting France :